Marketplace Dashboard
The Marketplace dashboard is used to acquire GapCross feature and pre-authored assessments, procedures, checklist, and other types of GapCross programs.
Use the Type, Catergories, and Search name filters to locate avalable programs. Check the search synopsis option box to search for words in the program descriptions.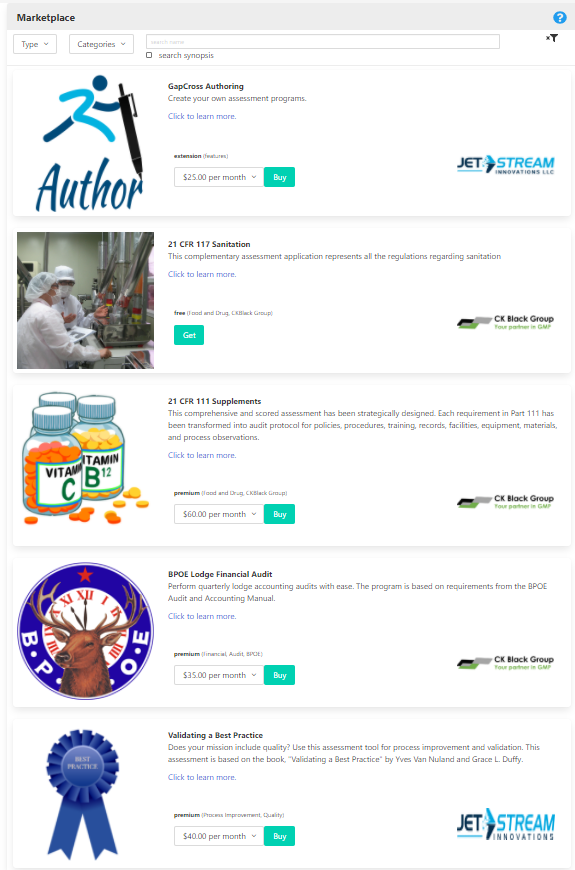 1 Purchase Options
Programs that are available for free have a Get button. Features and programs that are avalable for purchase have a Buy button. Click the drop down to view the subscription pricing options.
All transactions are handled through Stripe, a leading international secure payment processesor. Jet Stream Innovation, LLC, the makers of GapCross, do not have access to any personal payment account information.
If you have any concerns, please contact us by email or phone call.