Client Dashboard
The Client dashboard is used to manage the client information. A client can be associated with an assessment from the assessment screen's "prepared for" field.
The business name field can be used for the name of a business, facility, location, or department. The note field can be used for additional information and information tags can be used such as licence:MP2207-21, operation type:manufacturing, region:central. This not only provides additional information but also support filtering.
When scheduling or starting an assessment a client can be selected and the client information will appear on the report.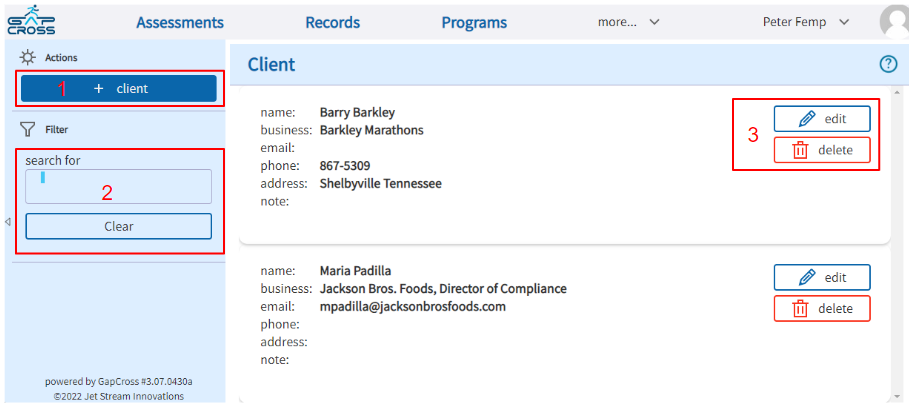 2 Filter
Enter a search term to locate specific client information. This will search for data in all of the client fields.
Click clear to clear the filter options.
3 Edit and Delete
Click Edit to update client information.
Click Delete to remove a client.