Client Dashboard
The Client dashboard is used to manage client assessment information. Use the filter to locate client records. The trash can button deletes a client record.
When scheduling or starting an assessment a client can be selected and the client information will appear on the report.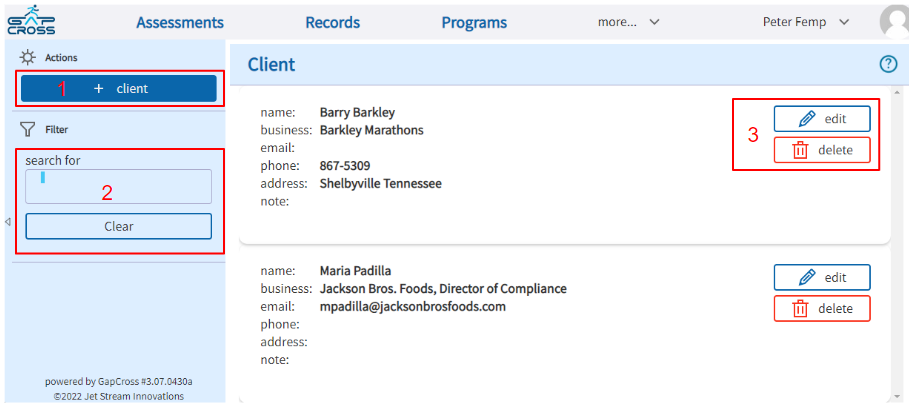 1 Add Client
As shown above:
Click the Add button to add a new client
Click on the client information to update the information.
The add client dialog panel is shown here.